SPORTS CLUB PARTNERSHIPS
Post-Sport Recovery in the Groove
Ascent is proud to be the official 2023 partner of the NSW Canterbury-Bankstown Bulldogs & the Manly Sea Eagle teams!
We are proud to sponsor such a legendary group of athletes and look forward to seeing them take full advantage of the post-sport recovery our sandals provide.
With its unique design and technology, the player's new Groove sandals can assist to reduce the impact of rigorous training.
Ascent is looking forward to helping the Bulldogs & Sea Eagles level up their performance and recovery into their next season!
---
Watch the Bulldogs Fit-up Video
---



Physiotherapist Testimonial

Don't just take it from us - hear what Adrian Low, the Head Physiotherapist has to say on why he recommends post-sport recovery in the Groove!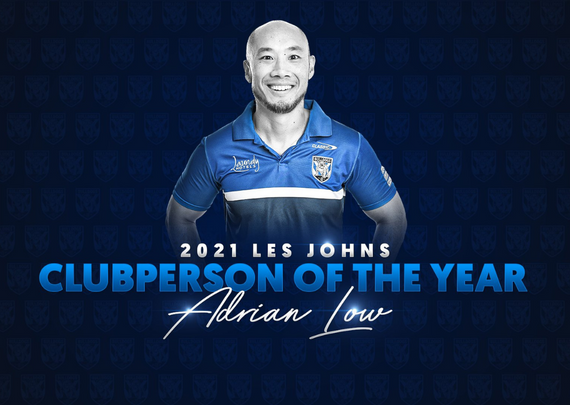 OFFICIAL ENDORSEMENT

"On behalf of the Canterbury Bankstown Bulldogs NRL Rugby League Club, we would like to thank Ascent Footwear for being our Recovery Footwear Partner in 2023. The Ascent Groove Sliders and Thongs were professionally fitted by Paul and his team, the whole process being smooth and very informative to our High-Performance Coaches, staff and especially the players. We recommend and endorse Ascent and their recovery footwear for everyone and say in truth that the players and staff at our club have enjoyed wearing them and will continue to enjoy the benefits on their feet over the long 2023 season. Thank you Ascent Footwear!"
---
Q&A with Adrian Low

What is your name and role at the Canterbury Bankstown Bulldogs club?
Head Club Physiotherapist
Can you explain your role in the club/team?
• Diagnose, treat (hands-on and exercise prescription), manage, and oversee injuries to the NRL squad
• Maintain/monitor the overall health of the NRL squad
• The medical and high-performance team aims to return players from injury to the field effectively and efficiently
What effect do exercise and training have on foot health in your opinion?
Exercise and training have both positive and negative effects on foot health. In ways it can help strengthen the foot, but also an overload in training coupled with a lack of proper support can be detrimental to foot health.
What common ailments, injuries and foot issues do you see across the club with your players?
Some common foot issues we see are plantar fasciitis, Achilles tendinopathy and turf toe.
What treatments do you recommend for these ailments and injuries?
Strength/prehab/soft tissue release programs, supportive footwear on and off the field, taping, orthotics.
Why does sport impact feet so greatly? Is it the shoes, or dysfunction in one's biomechanics?
Sport impacts feet as there is a lot of ground reaction force generated through the foot with every step. Both shoes and improper biomechanics contribute to common injuries seen in a player's feet.
Why is footwear so integral to your players in maintaining healthy feet, body and mind?
Footwear is integral as it provides comfort both on and off the field for the player. Proper fitted and individualised footwear can allow the athlete to perform but also prevent injury not only in the feet but up the chain in the lower limb and torso.
What footwear would you normally recommend for recovery, post-game, post-training or injury rehab?
Footwear that is normally recommended after training is something supportive and comfortable for their foot that maintains proper alignment.
What are your thoughts and feedback on Grooves for your players as well as how does it feel for your own feet?
Grooves provide both comfort and proper genuine support for the arch as well as aesthetics. It can be hard to find a slide/thong which provides all of this but the Grooves certainly tick all those boxes. Our Players have been wearing these pre and post-training and at our recent camps with very positive feedback. Many have commented on the lightness and the actual support it provides, ease of wear and comfort both at the club and at home. I am a big fan, I have worn these now for 2 weeks and very much recommend Grooves to anyone.


---
Technology & Features
The uniquely designed Groove outsole provides relief for people suffering from Plantar Fasciitis.
With built-in orthotic arch support and sports shoe cushioning, the Groove range sets a new benchmark in after-sport recovery and everyday footwear.


---
The Groove Range